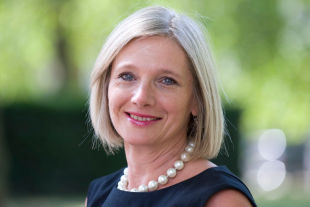 People rightly have high expectations of charities, and when their actions cause controversy it is our job to listen carefully to those concerns and take robust action when necessary.
So as we conclude the National Trust case today, I'd like to reflect both on what is expected of charities when they engage with controversial or divisive issues, and on the role of the charity regulator when there are questions about a charity's behaviour.
It is a central tenet of charity law – and a basic public expectation – that everything a charity does must be to further its charitable purpose, the basis on which people have donated money, property and time, potentially over many years. The law makes it clear that trustees have wide discretion about how they do this. It is therefore not for the Commission to tell trustees what is best for their charity or those they exist to serve. But the law requires that decisions must be reasonable in the circumstances, and they should be evidenced, recorded and explained.
In the case of the National Trust, we have concluded that the charity did not breach charity law, and so there are no grounds for regulatory action. As our case concluding statement makes clear, the National Trust has been able to demonstrate that its work to examine links between its properties and histories of colonialism and slavery was carefully considered, and that it fitted within its charitable objects.
I understand that this conclusion will not satisfy everyone. But I hope it is reassuring to those who raised concerns about the charity's report, who said it made them feel uncomfortable, and concerned that the charity had lost its way, that the Commission has examined the Trust's actions very closely.
Where a charity's actions could pose a risk to public trust and confidence and raise questions about the charity's focus on its core purpose, it is right that the Charity Commission takes concerns seriously and looks into them. We examine all concerns about charities fairly and treat with respect all those who raise them. But we do so impartially, and robustly, with no pre-judgments as to what we will find. And when we find no grounds for regulatory action, no wrongdoing or governance failure, we will say so. Where we find cause for concern, we will take steps to remedy the problem, including by making use of our legal powers. Following these principles is always important for us as a regulator operating in a democratic and pluralistic society that values free speech. It is even more important in times such as those we are living through, in which divisions seem deeper than in living memory.
But just as we as regulator must be able to show that no complaint about a charity is dismissed on the grounds of the world view that motivates it, so charities must be able to show that they are driven, not by the background, world view or political inclinations and interests of their leaders, but by their mission and purpose, and by the needs of the people or causes they serve. They should be thoughtful about the impact of their actions on their supporters and the public more widely and consider any likely concerns or controversy before they act. And they should remain alive to these risks on an ongoing basis.
The National Trust was able to evidence to us that it had done this. As our statement sets out, the charity had made the effort to think through the issues, considering in advance with the help of a panel of Members how its supporters might feel about a particular course of action, and properly documenting the trustees' decision-making over the course of several Board meetings. The charity nonetheless found itself in the middle of a storm. It has responded by making a concerted effort to listen to and engage with its critics. And it has reassured us that it will learn from its recent experience, and will remain mindful of the opposing views and diverse opinions within its membership and wider society.  Charities need to be constantly alert to the impact their actions may have on the people on whose support they rely – their beneficiaries, supporters, volunteers, members, donors – and be aware of the wide range of views and sensibilities that exist within the public on whose support all charities ultimately rely.
Beyond this, and beyond the case of the National Trust, there is the matter of campaigning. Charities are allowed to campaign and to take controversial positions in support of their purpose, and our guidance explains the limits set down by law on political activity and campaigning by charities. These have not changed. Charities have a proud record of engaging in public debate from a variety of perspectives, giving a voice to their beneficiaries and highlighting their cause and, in doing so, ultimately changing society. Not all charities represent causes that are universally supported, but all charities must be independent. They must ensure that any involvement with political parties is balanced, and they must not give support or funding to a political party or politicians.
The case of the National Trust is a reminder that people care deeply about charities and what they do, and that in the 21st Century their actions face close scrutiny, rightly. If your charity's activity generates concern and upset, you will need to be ready to explain your reasons to your members and supporters, the public, the media, or politicians, and you may very well hear from the Commission. But as long as you can show that you were at all times driven by your charity's purpose, and the interests of those it was set up to serve, that you have followed our guidance, and have given careful consideration to the reputational impact on your charity, the Commission will not take regulatory action.