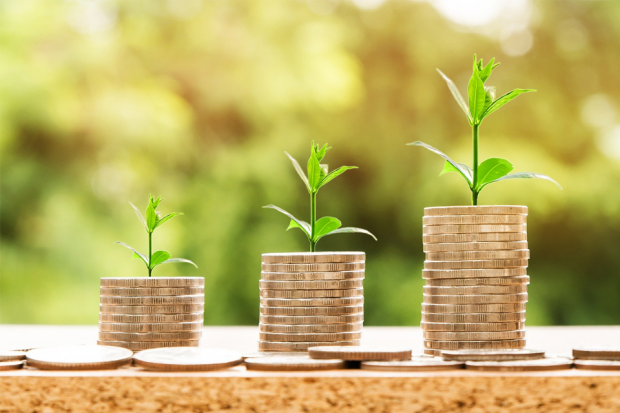 In January, the Charity Commission began a listening exercise to help us understand the barriers that may be preventing some charities from investing their assets in a way that is consistent with their purpose and values.
A great deal has changed since we started that conversation: we are living in a more uncertain world and we know many trustees are focused on keeping their charities afloat in the weeks and months ahead.
For some charities, however, the question of how, why and where they choose to invest funds has become more important and challenging. Many trustees will be finding it hard to make the best decisions for their charity about longer term investments in these volatile times.
It is not for the Commission as regulator to instruct charities on how to invest their assets. These are always decisions for trustees to make. But we know that the public thinks that the way charities go about meeting their purpose is as important as whether they fulfil it or not. And we also know that trustees are increasingly considering the factors affecting the longer-term financial sustainability - including environmental sustainability - of their investments.
Our engagement exercise
As part of our engagement exercise earlier this year, we received 40 written submissions, some of which indicated that they reflected the experience of hundreds of charities. We took part in six roundtables and engaged directly with sector bodies, trustees, CEOs, investment managers, and officials in several government departments and regulators.
We are grateful to all those who took part in the exercise – not least because they did so during a difficult time for the sector. Collectively, the submissions and discussions have provided us with rich insight into how charities approach decisions about their financial investments.
Having analysed the information we have gathered, the apparent barriers to making decisions to favour responsible investments fall roughly into two categories – 'in principle' or technical barriers, and those relating to practical issues.
Technical barriers to responsible investments
It is clear from the responses we received that some trustees consider the legal framework itself to be a barrier. There are wide differences in interpretations of the legal framework which clearly breed uncertainty about decisions trustees are legally allowed to make. Some believe the case law is 'outdated' and at odds with public expectations of how charities should behave.
Some trustees feel they are unable to make responsible investments, because they perceive they have an overriding legal duty to maximise the financial returns when investing, regardless of any other consideration.
Other respondents felt that the Commission itself has added to the confusion in the way we have communicated about trustees' duties in the past, including in our main guidance, Charities and investment matters: a guide for trustees (CC14).
The way responsible investment is outlined in CC14 seems not give some trustees sufficient confidence and assurance that responsible investment is something they can consider, or that the Commission supports. In addition, some people highlighted that CC14 lacks practical advice, and felt that, given the complexity of the issue, this makes the subject difficult for trustees to navigate.
Practical barriers to responsible investments
There was also a clear message from trustees and CEOs that they are anxious about making mistakes and the potential for resulting liability. This is compounded by gaps in trustee knowledge and limited access to practical support. Many trustees see the area of investments as challenging and are concerned that they do not have enough knowledge or expertise. We heard how this can be problematic because:
insufficient discussion, diversity of thought and robust challenge at trustee boards undermines the governance of the board decisions and restricts trustees' ability to innovate. This may also hinder charities having meaningful discussions around responsible investments
some highlighted a perception that by investing responsibly, they were sacrificing financial returns, and therefore income for the charity. However, we heard other responses suggesting that this was not always the case
the use of jargon or inconsistent terminology makes it harder for trustees to understand, challenge or hold to account those advising them
Next steps
These issues represent just a flavour of the points raised with us. What clearly unites all the barriers highlighted during our engagement is a theme of trustee confidence in their ability – whether in the sense of permission or capability – to make decisions about how to invest in the context of their charity's specific circumstances.
It is with this in mind that we now move to the next stage of our work on responsible investments. Informed by the insights gained from this exercise, we will now consider in more detail how we can best support trustees in future.