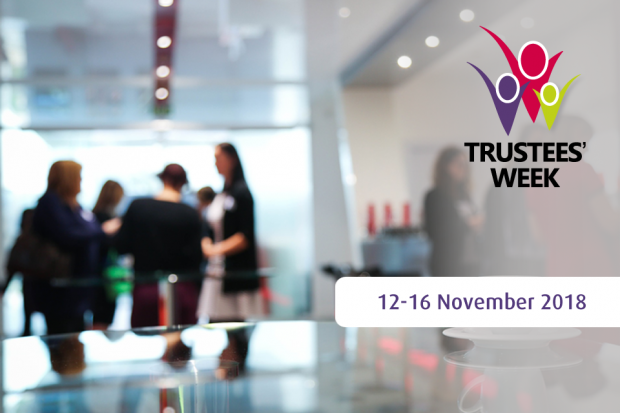 This week (12-16 November 2018) we highlight the role of a charity trustee, showing how their skills and experience support good causes throughout society.
Trustees' Week is an annual event celebrating the great work that trustees do. It promotes opportunities for people from all walks of life to get involved and make a difference.
You can use our supporter resources to get involved and tell your stories!
This year we will be talking about:
diversity in trusteeship
what makes a good trustee
supporting and recruiting trustees
Follow the hashtag #TrusteesWeek on Twitter and LinkedIn for all the latest information.
Trustees' week 2018 themes
Diversity in trusteeship
We'll be celebrating the difference in cultures, styles, skills and experiences people can offer in the role of a trustee.
Making sure a charity has a good mix of people from different backgrounds helps it to thrive. This inspires trust so that people can improve lives and strengthen society.
Read our interviews with charity trustees to find out about real experiences.
What makes a good trustee
Knowing your personality type will help you understand the role you play as a charity trustee.
Charities need a good mix of personality types to be successful, so knowing if you are a bright yellow, fiery red, analytical blue or earthy green can help you understand not only where you fit in an organisation but also how best to communicate with those around you, helping you to make the most of your professional relationships.
Take the behaviour quiz to discover what type of trustee you are, or what skills you'll bring to a charity trustee role!
Supporting and recruiting trustees
What matters to your people, should matter to you. Recruiting quality talent is increasingly about the professional development opportunities your organisation can offer, including supporting employees' time given to charitable work.
Supporting trusteeships amongst your employees can offer huge rewards for both organisations and employees. By supporting professional development you can bring valuable skills back in to the workplace.
Take a look at the Trustees' Week website to explore how your organisation could benefit from supporting trusteeship.