Over the past few years, the Commission's Outreach team has run a number of workshops for charities working internationally, including those operating in high-risk areas.
These include countries affected by terrorism, corruption, sanctions or embargoes, poor financial infrastructures or changeable climates. Such high-risk areas can also be more local: a village in dispute, or a region hit by famine where tribal warlords limit access only to certain groups.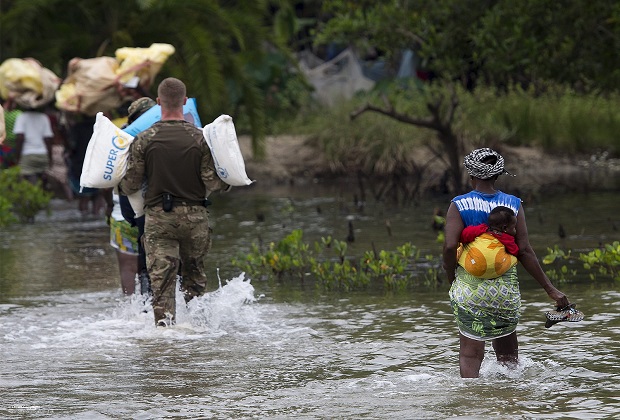 One of the questions that charity representatives nearly always ask us at such events is "Please can you give us a list of partners or people we should/shouldn't work with in [high-risk area]"?
Can we have a list of partners we should/ shouldn't work with?
We normally ask people to hold their question until we've presented on our guidance on due diligence, monitoring and verifying the end use of charitable funds, which has recently been updated. This guidance explains our expectations of charity trustees when it comes to carrying out due diligence and adequately monitoring individuals and organisations that give money to, receive money from or work closely with the charity.
It contains detailed information on how to assess the risks involved in a particular project, identify suspicious situations, and establish the extent and types of monitoring required. It links to a number of helpful lists as individual tools, including the Risk assessment checklist, the 'Know your partner' checklist, and the Monitoring Visit checklist.  It also points to a number of external lists, such as the Treasury's consolidated Financial sanctions list, the Home Office List of Proscribed Terrorist Organisations, and the HMRC list of registered Money Service Businesses.
However, we still get questions along the lines of "But we want to be sure we're not falling short of your requirements. A specific list of people/partners to work with/avoid would really help…"
You need to assess the risks for yourselves
This is very understandable. However, there are several good reasons for not being too prescriptive on which specific organisations you can work with (beyond legal requirements) or even how to check out partner agencies, or monitor the delivery of a project, in specific countries or other contexts. There's both a legal reason (under the Charities Act 2011 we aren't allowed to become involved in the administration of a charity) and practical reasons (we cannot understand the risks your charity faces as well as you can and, even if we could, there are far too many sets of circumstances charities face for such specific checklists to be practical or relevant).
But there's another reason which is most important of all: giving a comprehensive list of suitable partners, or dos or don'ts for specific contexts, would suggest that the Commission's guidance is the final, or even the most important, stage of the process. It isn't. What matters most is what happens next and what the guidance can solely describe: trustees properly assessing the risks of using a partner to deliver a project, putting in place steps to mitigate those risks, and ensuring money and aid get safely and legally to the people they want to help while protecting the charity's reputation. If you already know exactly how to get those things absolutely right, you have no need to read sections 7 – 10 of our guidance. But you also have no need for that list.
The commission's updated guidance on due diligence and monitoring can be found at GOV.UK. If you would like to attend a future Outreach event for charities working in high-risk areas internationally, please contact outreach@charitycommission.gsi.gov.uk.