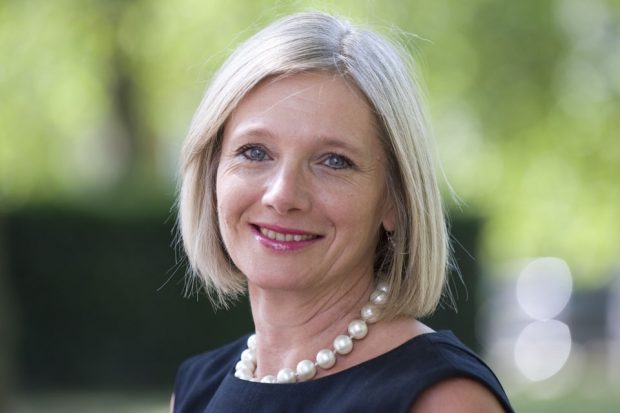 As many thousands of people continue to step outside their homes to go to work each day amid a national lockdown, I am struck by how many of these frontline workers will be employed by charities.
Care homes, hospices, specialist schools - these are just a few of the vital public services delivered by charities that are a lifeline to so many. Services that we as a society could not do without, and which are sadly threatened by the most major crisis most of us will ever see.
The circa 168,000 charities on our register make up a diverse and all-embracing sector that pulls together in different ways to support all of us at various points in our lives.
The COVID-19 national emergency that we are living through makes the lifeline that charities have long provided seem ever more relevant. It shines a light on the resourcefulness of charities, particularly when confronted with immense and unprecedented challenge.
This deadly virus is threatening life as we know it in unimaginable ways. But these uncertain times have prompted some heartening examples of charitable behaviour and ingenuity. Hospices have developed bereavement guidance, a children's charity launched a food truck to support families missing out on free school meals, and when St John Ambulance put a call out for 200 of its volunteers to support the new Nightingale hospitals, 750 stepped forward.
Many individuals and new neighbourhood groups are also instinctively demonstrating the importance of charitable endeavour through their support for each other and those in need. So many volunteers have stepped forward to help the NHS that the Royal Voluntary Service has had to pause recruitment to enable it to get the new national volunteer army going.
Hospital charities have seen dramatic increases in donations of care packages and cash to support the fight against the virus, and the National Emergencies Trust Coronavirus Appeal raised £12.5 million in its first week.
This spirit of charity and community is front and centre of national life in so many ways, but we must not take it for granted. Our neighbours around the world do not enjoy this same support network – charity is something unique and special, something that we must protect.
The Commission's role in regulating charities therefore remains vital. We have an important job in the coming weeks and months to help ensure that the public's generous outpouring of donations is accounted for in line with the charity law framework, that charities remain safe environments for all of this good work to flourish, and that trustees' decisions are made in the best interests of their charity and those they serve. Over the longer term as we emerge from this crisis, doing so will ensure that the public's trust in the valuable work that so many charities are delivering, is maintained.
But it's been vital to me that we get regulation right in this exceptionally demanding period for charities. So we have been ensuring we take a flexible and pragmatic approach. We have been having regular conversations with sector representative groups and our fellow regulators in Northern Ireland and Scotland, along with the Fundraising Regulator, National Trading Standards and principal regulators, to ensure we are identifying issues that matter during this crisis and steps to address them, and paying close attention to the issues that individual charities have brought to us too.
Drawn from this feedback, we have published guidance on a range of urgent regulatory questions, in order to empower trustees working through difficult situations, whilst encouraging them to continue to have an eye on the wider or longer term impact of decisions on their charity and beneficiaries. We have advice for the many charities looking at how they can help the effort to tackle COVID-19 and whether they can do so within their existing objects.
Where charities are needing to use their reserves, we have been able to provide reassurance, and where charities are unable to hold AGMs as normal, we have issued information on tele-conferencing and postponement to ensure good governance and pragmatic decision-making during the current challenges.
And just as charities are adapting creatively to the pandemic with new and innovative ways of virtual fundraising or support, we are adapting the way we work. We said that our focus this year would be on being 'open for business' and in unexpected circumstances, that's exactly what we've been doing and it's how we mean to go on.
Using technology, we have been able to ensure that our contact centre, a vital source of information for so many, has stayed open with staff taking calls at home to maintain the same operating hours and levels of service. We are prioritising work that goes directly towards getting charities and society through the pandemic, and for example we are offering extensions on submitting annual financial returns to the Commission for those that need it.
All of this support is aimed at helping charities respond to the crisis in a way that maximises the benefit they give to society at this critical time. If you have further ideas on what we should be doing, please let us know.
Charity brings people together, and so in these difficult times, I hope we will all do what we can, whether as regulator, government, donors or volunteers, to support the many thousands of organisations that are working tirelessly in the face of this crisis.
As we clap for carers again this week, I will also be sparing a thought for the many charity trustees, volunteers, and dedicated staff who keep the support network of charity going in these very challenging times.
This article was first published on the 6 April 2020 by Civil Society.